The Starling Social team is growing again!
- by Alyson Shane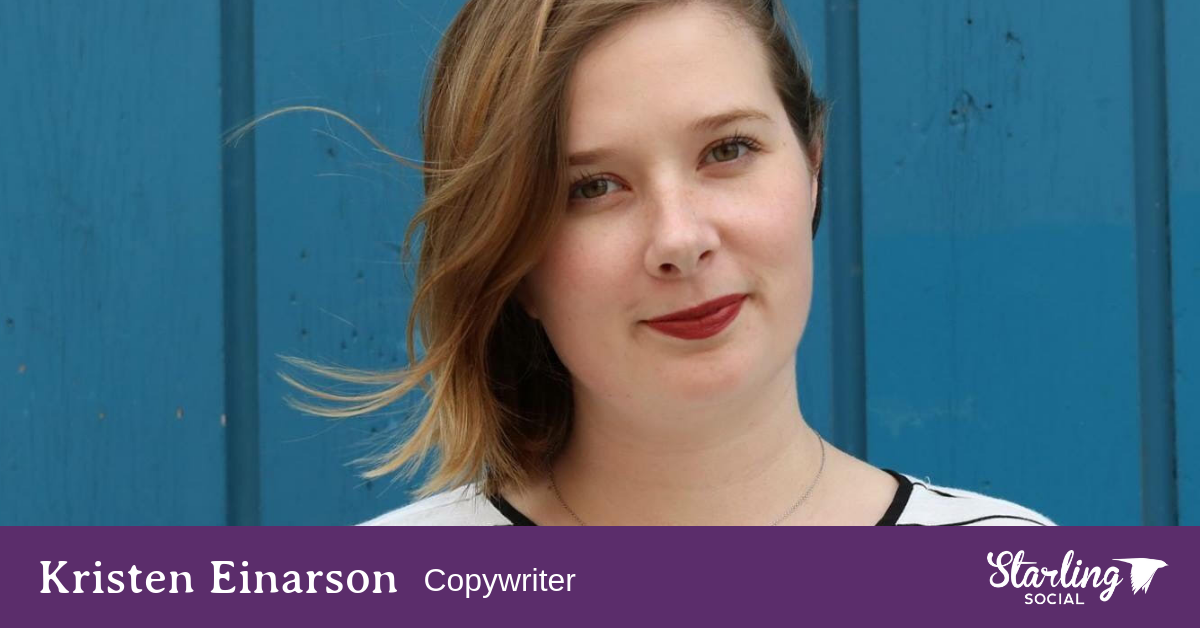 We're thrilled to announce that Kristen Einarson is joining the them as our newest copywriter!
Kristen is a graduate of the Creative Communications program at Red River College, majoring in advertising and marketing. She has experience in government, non-profits, agencies, and educational programs, and will be applying this knowledge to create authentic copy that showcases the best of what our clients have to offer.
Outside of work, Kristen is passionate about the arts community. You can generally find her at a theatre or gallery on the weekends, or in a bar talking about what she saw afterward. She drinks her coffee black, her whiskey neat, and is a sucker for a good em dash.
Please join us in welcoming Kristen to the team!

---