The Starling Social team is growing again!
- by Alyson Shane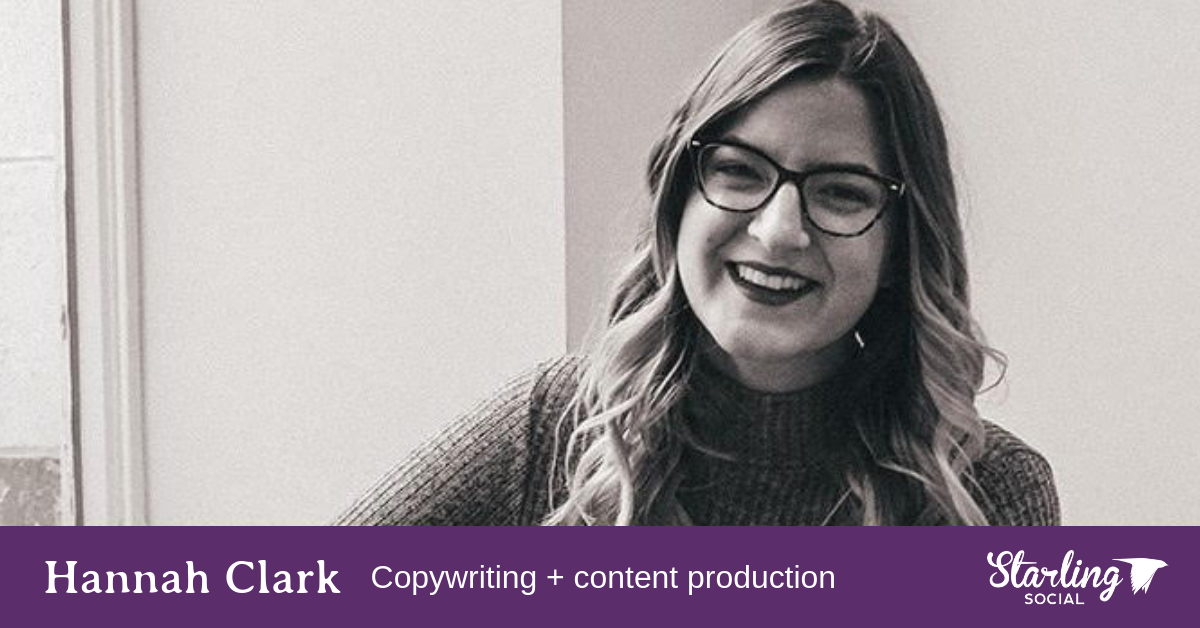 It's been a busy few months over here at Starling Social HQ, and we're thrilled to announce that we've added yet another dynamo to the team:
Meet Hannah Clark!

Hannah is a graduate of the Creative Communications program at Red River College, majoring in Advertising. Since then, she's held roles as social media coordinator, content producer, and content manager at several well-respected local agencies, and is joining the Starling Social team as our copywriter and content developer.
Hannah is passionate about storytelling and employing diverse mediums to bridge the gaps between people, and spends her free time reading up on emerging industry trends, exploring the world with her partner, and decorating her home to offset the calamities caused by her dog and two cats.

Please join us in welcoming Hannah to the team!
---